CROM is one of the only 30 American Shotcrete Association (ASA) Qualified Shotcrete Contractors in Advanced Wet-Mix.  CROM stands strong in our commitment to excellence by utilizing ASA certified "Nozzleman" and "Nozzleman-in-training" to execute projects.  
Shotcrete is the method of applying concrete projected at high velocity primarily to a vertical or overhead surface. The impact created by the application consolidates the concrete. Although the hardened properties of shotcrete are similar to those of conventional cast-in-place concrete, the nature of the placement process results in an excellent bond with most substrates, particularly on complex forms or shapes. The shotcrete process requires less formwork and can be more economical than conventionally placed concrete. Shotcrete is applied using a wet- or dry-mix process. The wet-mix process mixes all ingredients, including water, before introduction into the delivery hose. The dry-mix process adds water to the cement and aggregate at the nozzle. Shotcrete is used in new construction and repairs and is suitable for curved and thin elements (ACI 506R).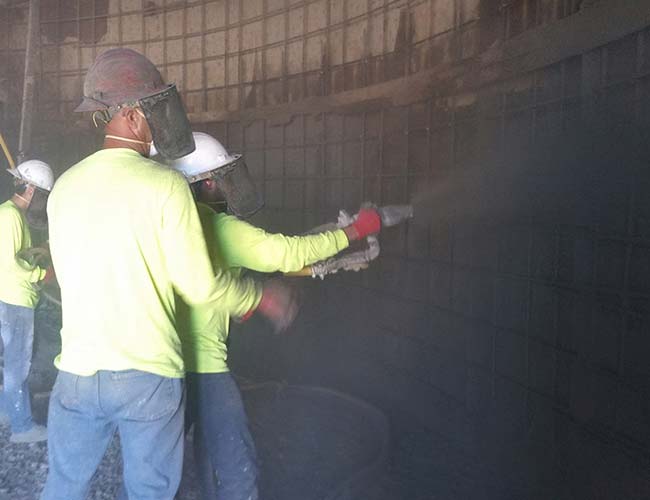 Wet-mix traditionally is designed to reach a design strength of 4000 psi while regularly reaching 28-day break strengths up to 6000 psi. Best suited for higher volume production shotcrete operations where pre-batched materials are delivered to the site in ready-mix trucks. This type of production is generally used in new construction projects. 
Dry-mix is commonly referred to as "gunite" which was originally a tradename for a pneumatically placed dry sand-cement mixture. When the American Concrete Institute (ACI) approved the term shotcrete in the early 1950s, it referred to pneumatically placed mortar. Pre-bagged mixes have cement and aggregate materials pre-portioned.  The bag mix and water are introduced at the nozzle tip to project the material at high velocity to the desired location.  These pre-bagged mixes are designed to achieve 6000-7000 psi compressive strength. We find gunite is better suited for tight areas with limited access.  In addition, for structures that need a higher degree of detail, gunite offers the ability to start and stop without having to worry about the material setting up in the supply lines or availability of concrete by the ready-mix supplier.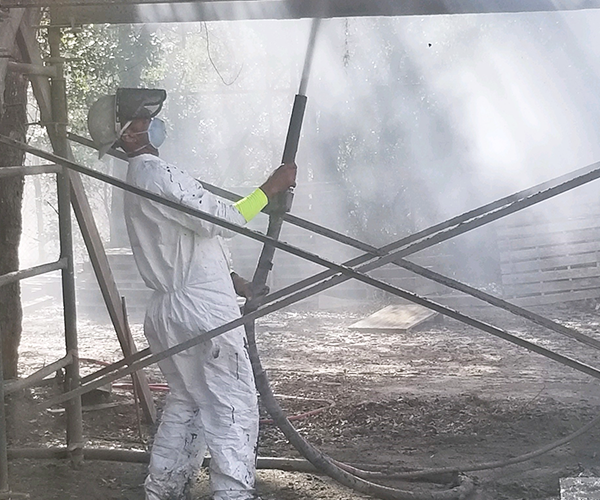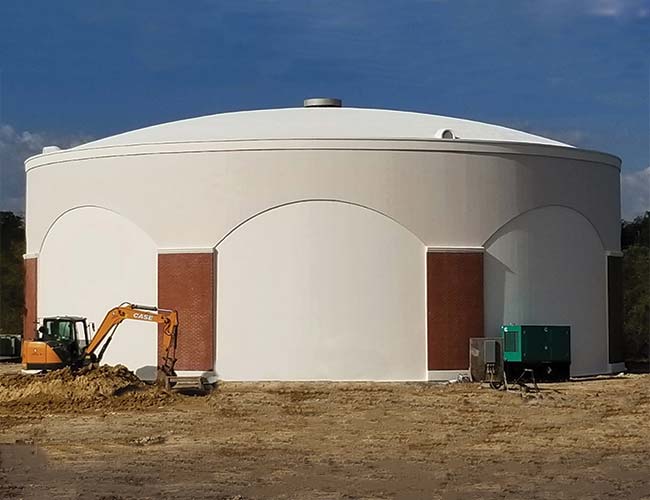 Shotcrete enhances our ability to create beautiful structures without the need of costly forms.  CROM's design/build approach with in-house engineering and custom built equipment allows us to offer un-paralleled value for unique projects.  Recently, we constructed a 100′ tall shotcrete waterfall and a 72′ tall x 100′ long acoustic wall inside a Performing Arts Theater that oscillates between convex and concave curves creating a "wave" like effect.