Specialty Shotcrete- Acoustical Wave Wall
Acoustical Wave Wall- Specialty Shotcrete
Design & Construction of Reinforced Steel Shotcrete- Decorative Wave Wall 
7500 square feet of diaphragm installed for formwork.  17 tons of rebar installed.  235 yards of shotcrete applied and finished with a steel-trowel.  Coated with a Venetian Plaster material for a professional, smooth eggshell finish.  Tight space challenges for shotcrete overcome with innovative shotcrete nozzle designed and fabricated by CROM's Project Services Facility- Fabrication Department.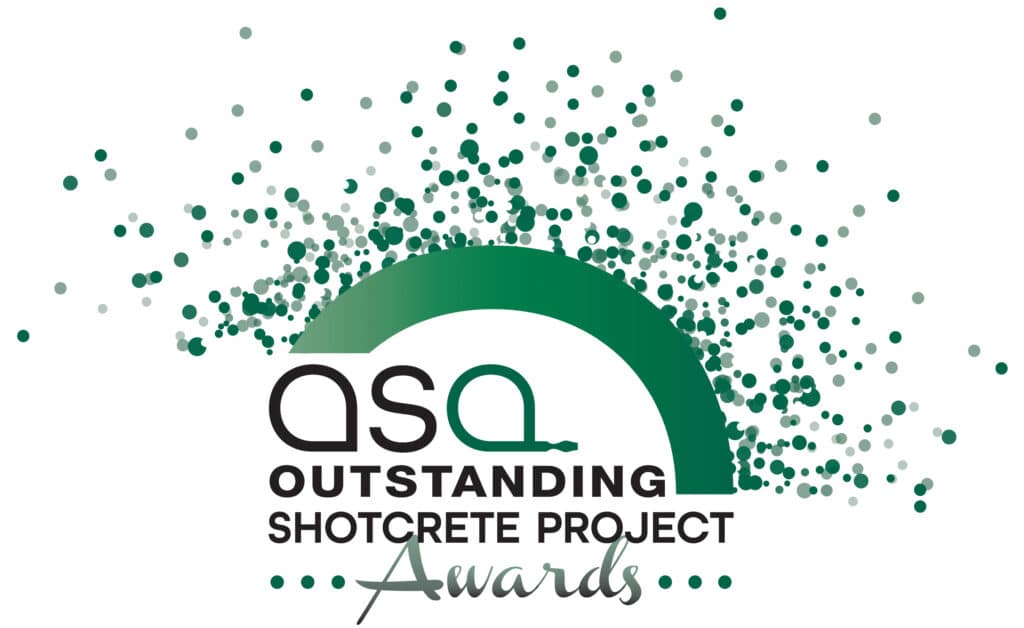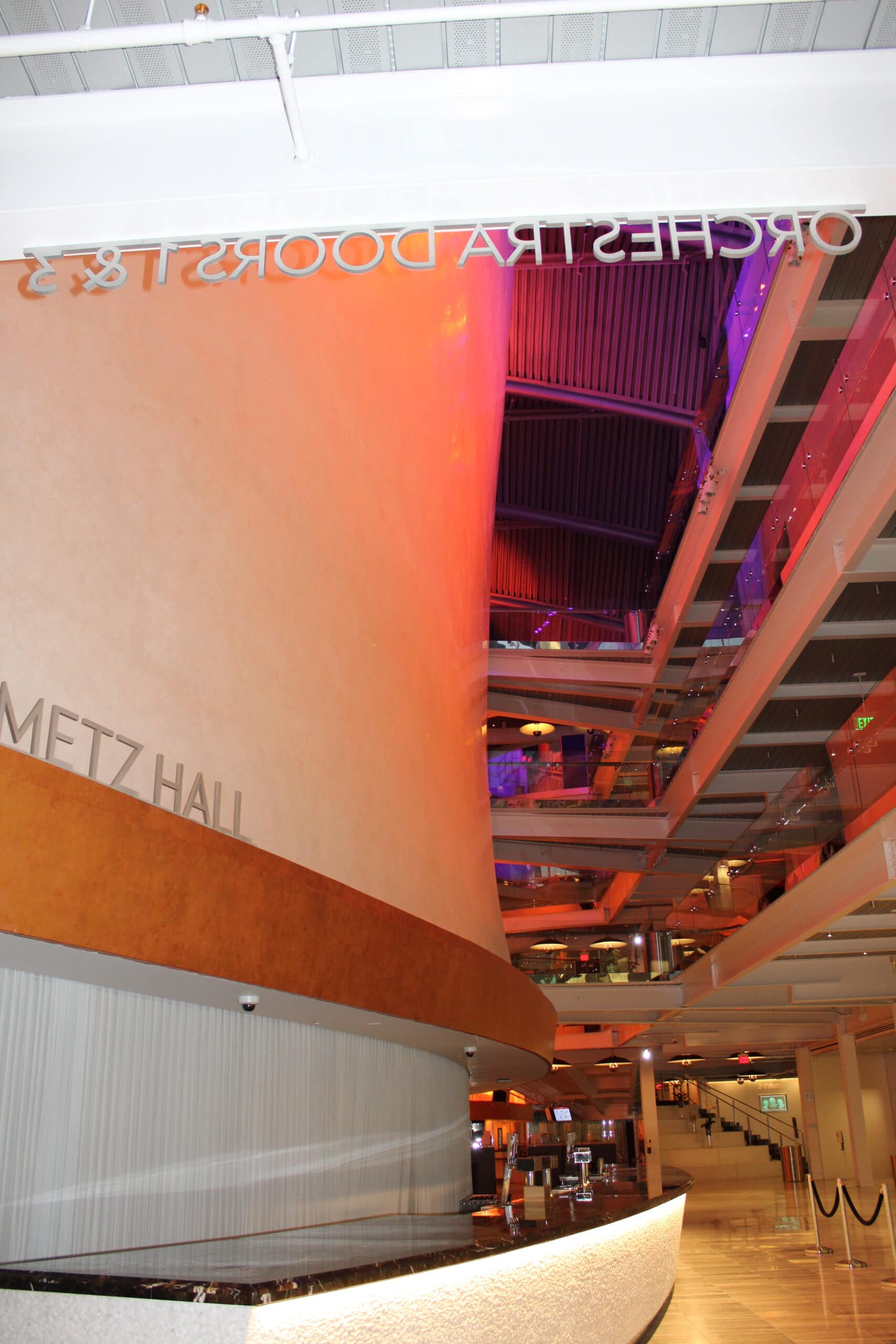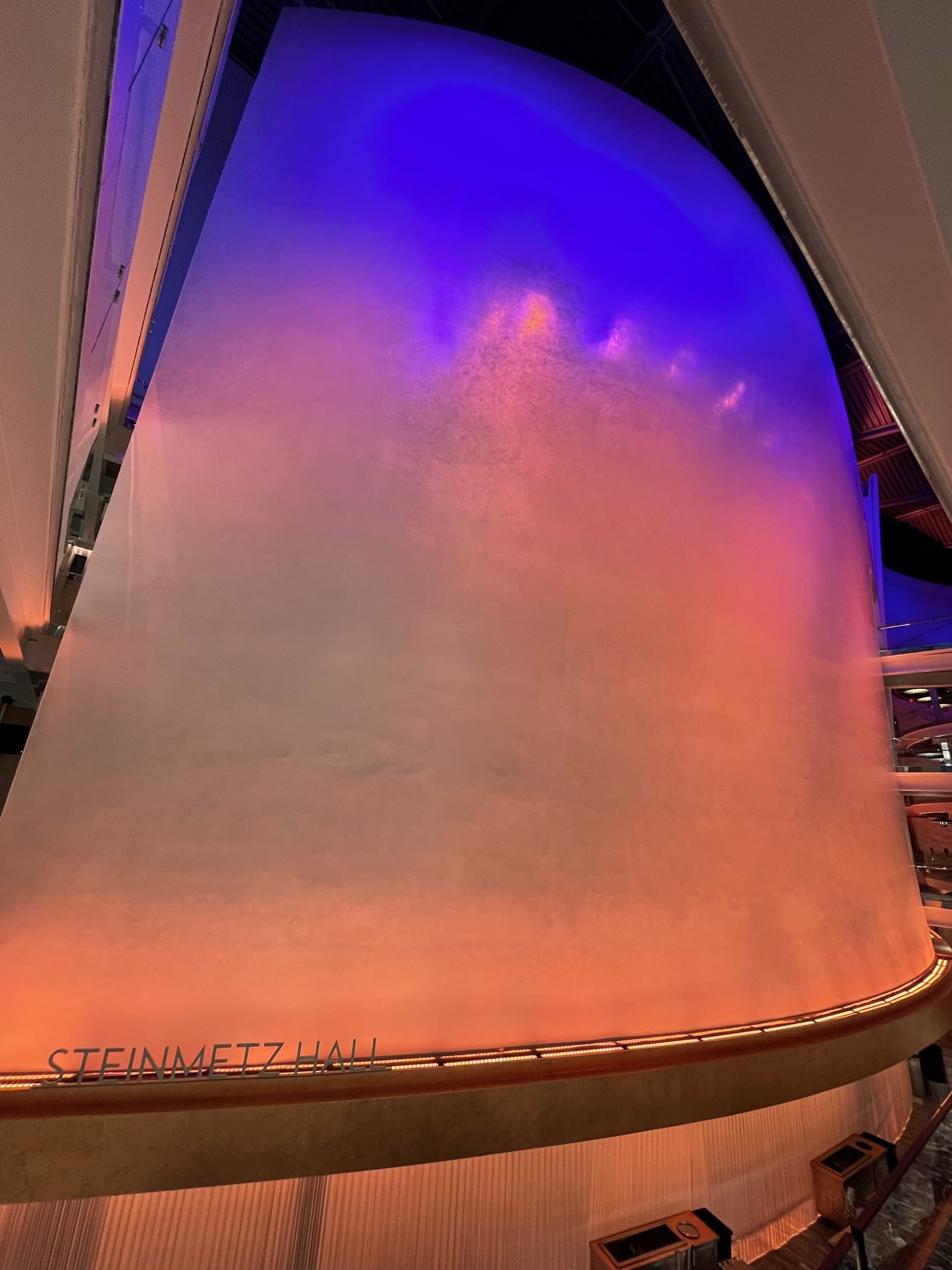 AMERICAN SHOTCRETE ASSOCIATION OUTSTANDING AWARD WINNING ACOUSTICAL WAVE WALL
For the category of Architecture/New Construction, CROM's "Wave Wall" was the First Place winner of the ASA Outstanding Project Award.  The project included construction on two different structures; the Wave Wal and Egg Wall.  The Wave Wall, second of its kind, was intended to match the first, both on the same site on opposite sides of the Performing Arts Center Lobby.  The purpose of the Wave Wall was to serve as an architectural and acoustical barrier between the lobby and the theater.  The mass of shotcrete, curvature of the wall, and attention to air-tight sealing of joints between the structural elements all served to keep the sound of the lobby from entering the theater. 
Both the Wave Wall and the Egg Wall structures were designed to be 6 1/2 inches thick, heavily reinforced shotcrete structures, with no construction joints, without cracks, and covered by an architectural plaster polished to a high sheen.  This Wave Wall is roughly 110-feet long horizontally, measured along the curvature, and 70-feet tall, measured along the curvature.  Beginning 10-feet above the floor of the structure, the Wave wall is supported by a tubular structural steel framework and Reinforced Cast-In Place Concrete columns and beams.  
CROM's extensive experience led the way for improvement after inspection of the first wall and with careful planning and analysis, CROM proposed to utilize roll-formed galvanized steel shell "diaphragm" and shotcrete.  Successful mock-ups were performed that qualified CROM to perform the work.  Our highly skilled and professional team installed diaphragm, reinforcing steel, and shotcrete in a well organized and highly productive manner, as usual, in an unusually tight space with glass windows installed all around the work space.  
CROM's teams maintained high safety standards, quality workmanship, and exceptional aesthetics to these architectural elements, leaving this Performance Hall to be advertised as one of the world's most acoustically perfect spaces.