When essential infrastructure needs to be cleaned and/or prepared for restoration, CROM is able to reduce downtime by utilizing our design/build team to customize efficient solutions.  Our trained technicians offer un-paralleled safety and performance by selecting the best execution method from a wide array of equipment and techniques.  CROM utilizes state of the art equipment and robotics to minimize unnecessary damage to substrates while providing the best safety and ergonomic techniques for our technicians.
40K Ultra-High Pressure Water Jetting
To achieve CSP (concrete surface profile) 8-10
Hydrodemolition! Hydroblasting! Water jetting! These are synonymous for the process of utilizing water pumps to intensify water pressure to ultra-high pressure (UHP water jetting) to clear a surface of hard deposits, grime, residues, and previous coating systems.
Water jetting is also used for surface preparation. Most concrete structures are coated with a high impact specialty coating that preserves the substrate. In time, these coatings will reach the end of their service life and need to be refinished. The force generated by UHP water jetting exceeds the bonding capability of hard deposits, coatings and/or wastewater contamination allowing for the application of a new coating system.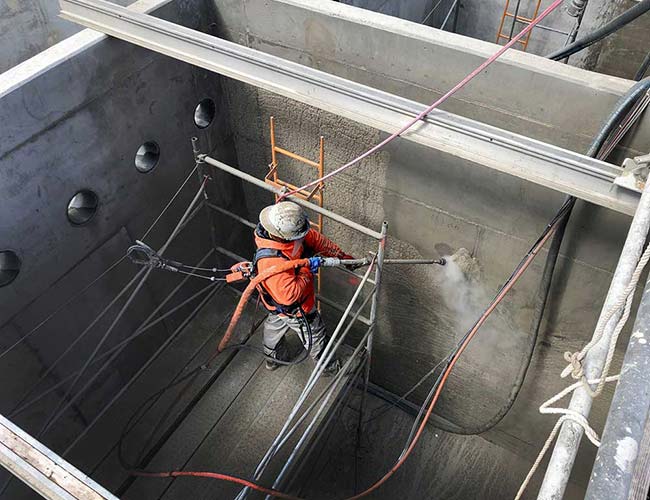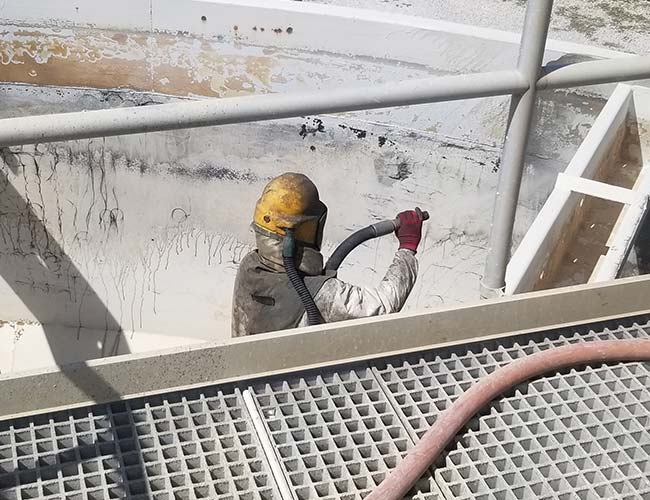 VAPOR Blasting/BRUSH BLASTING/SAND Blasting
Proper surface preparation prior to a new coating application is necessary for proper adhesion. Brush-blast cleaning, abrasive blasting by vapor, sand blasting (with strict wet protocols) are effective solutions to achieve the required surface profile.
Corrosion to water and wastewater pipes is common and unsightly. Blasting the impurities, rust, and flaking layers of paint material off the pipes is necessary to properly prepare the surface for resurfacing and/or painting. Trained technicians are often times able to reverse the effects and extend the service life.
Pressure washing is the least aggressive cleaning method we utilize.  At correct pressure (often 5000 psi), our trained technicians are able to remove oil, grease or other contaminants with minimal to no damage to the substrate.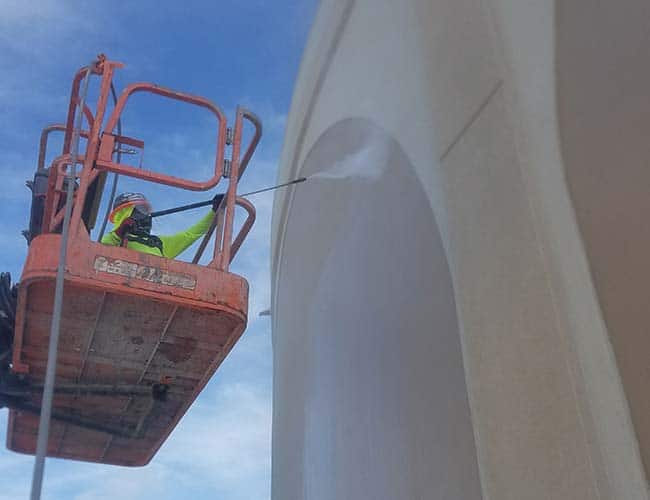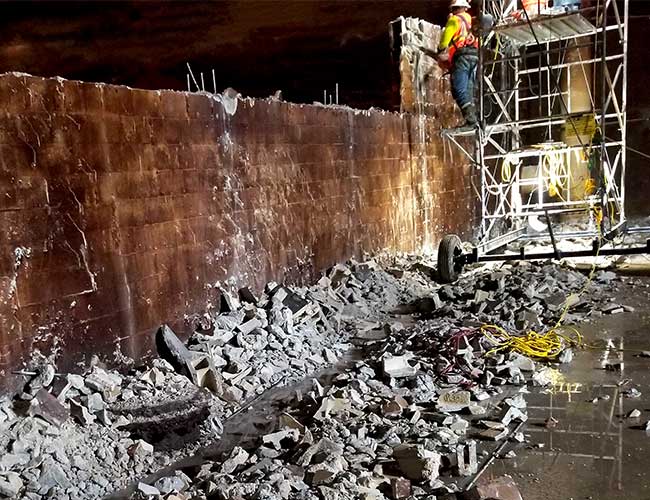 CROM's in-house team of engineers and trained project managers perform inspections to identify and make recommendations to address the root cause of problems.  Our certified specialists remove unsound concrete using a multitude of methods such as chipping, saw cutting, mechanical shearing, vapor blasting and/or hydrodemolition (UHP water jetting).
Concrete removal and demolition are also used to achieve desired changes in the configuration of your essential infrastructure.