For decades, CROM Thermal Energy Storage (TES) systems have been installed by many of our commercial, institutional and industrial clients. A stratified water TES system is one of the most economical, efficient and widely used forms of energy storage available on the market today. It operates on the premise of storing thermal energy, typically in the form of chilled water, during off-peak hours, when energy costs and demands are low. The thermal energy is then dispatched during times of peak demand, or when energy costs are high, in order to reduce our client's overall electrical costs or decrease our client's demand on the electrical grid. This technology has been implemented to reduce electrical cooling or heating loads as small as 50 kilowatts to more than 25 megawatts.  CROM began constructing TES tanks in 1983 and our TES record of experience consists of tanks ranging in capacity from 500 to more than 300,000 ton-hours.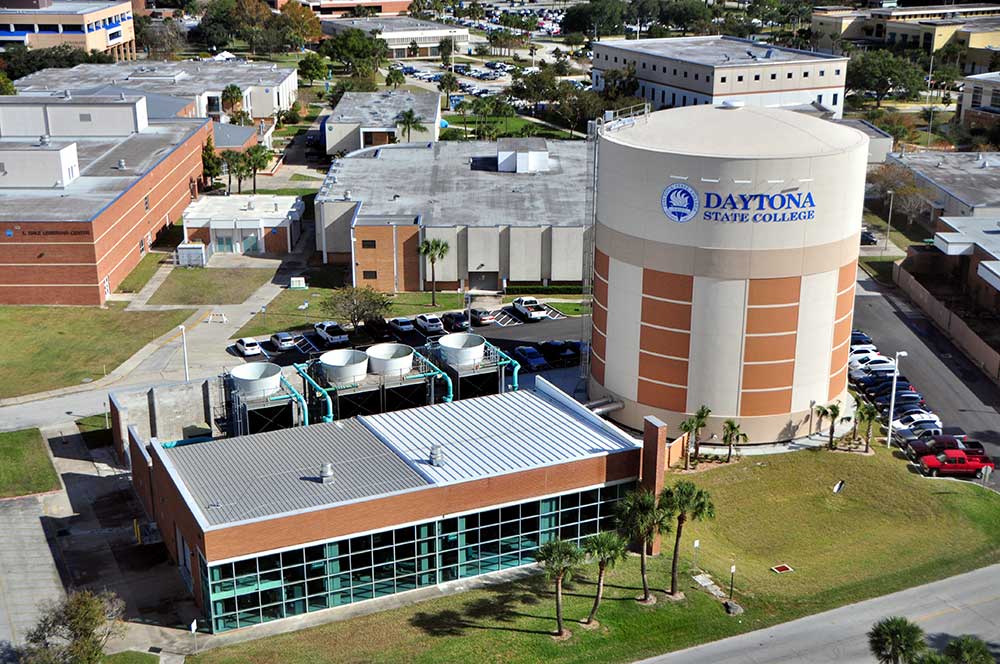 THERMAL ENERGY STORAGE (TES)
A CROM TES installation provides our clients a turn-key service from tank and diffuser design through complete construction of the TES tank. The combination of the virtually maintenance-free tank and a corrosion resistant internal diffuser system ensures many decades of uninterrupted service and very low life-cycle costs.
The insulation system utilized can also be customized for each installation and provides great flexibility in the final appearance of the TES tank. Whether your goal is to conceal the TES tank within your facility or to use it as a symbol of your facilities commitment to energy sustainability, CROM can provide a solution to meet your or the architect's visual goals.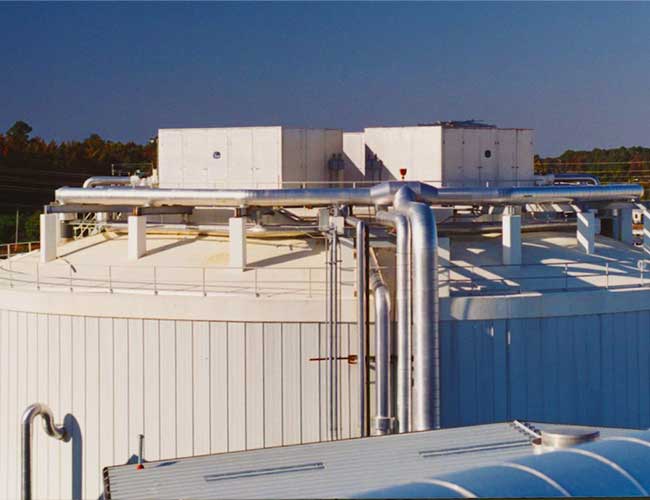 Turbine inlet air chilling (TIAC)
The process of cooling a combustion turbine's inlet air is known as Turbine Inlet Air Chilling (TIAC). Many power generation facilities are comprised of turbines fueled by natural gas. CROM TES TIAC tanks increase efficiency for this type of power production during warm seasons.  Periods of increased demand occur on hot summer days when air conditioning systems are in full use.  Hot ambient air also reduces the efficiency of combustion turbines.  By employing a TIAC system, power producers can eliminate the effects of hot ambient air and increase the output of the generators.  Ultimately, this reduces consumers energy cost.
We have been very happy with our Thermal Energy Storage Tank (tank shown above) here at the Kennedy Space Center. It has added a tremendous increase in our chilled water system's dependability and optimization. It has exceeded out original perceived goals and expectations.