CROM Project Manager, Yonathan, was recently recognized by the Chief Operator of the Boynton Beach Wastewater Treatment Plant. His exceptional support and communication with his team and the General Contractor created an efficient and seamless completion of the job. 
How long have you been with CROM?
Since 11/16/2006 (almost 17 years).
What is your position?
Project Manager III, Sr.
Can you describe in a few sentences what you do on a day-to-day basis?
I have a collaborative approach to managing projects and work closely with other areas of the organization. Once a contract is executed and assigned to me, I reach out to the client to make an introduction as well as review the scope of work and a proposed project plan (usage of the client's facility, our work schedule, duration, etc.).
What goes in to creating a great relationship with the general contractor and operations managers?
As a company we foster a mindset of service.  I have found that when you ask a client how you can help, they give you the information that you need to meet and exceed their expectations.
Does the field crew play a role in that relationship? If so, how?
Yes, they are the ones that make daily impressions on our clients.  Their "good mornings" and respectful presence to our clients is of utmost importance, so making sure our teams know we are here to make good things happen for others is a key factor for our success.
What is your mindset when starting a new project?
Definitely "Service".  What can I do to help our client and exceed their expectations?
How do you keep your field crew's morale up, or focused on not just performing a top-notch job, but getting them to a place where they notice problems before they become something bigger?
Attitude of gratitude goes a long way. I am honest, humble, and respectful with my team. By having this attitude and just being real with them, has shown me that they too show more appreciation and are willing to go that extra mile required when needed.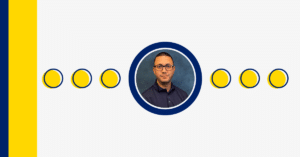 CROM Project Manager, Yonathan, was recently recognized by the Chief Operator of the Boynton Beach Wastewater Treatment Plant. His exceptional support and communication with his
Read More »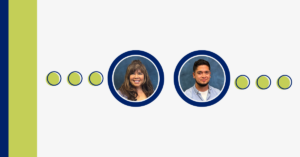 If you've ever spent time around or in construction and operations industries there's a well-known saying that goes, "Working safely may get old, but so
Read More »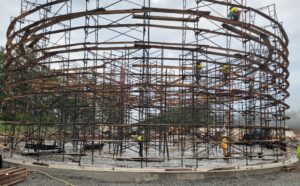 The CROM crew, stationed out of Douglasville, Ga., consisting of 12 men, was recognized by general contractor Skanska for exceptional safety. A Skanska site leader
Read More »