In the interest of diversification, and in response to demands in the market, CROM has designed and built some outstanding and unique structures.
Located 25 feet from the Gulf of Mexico, on a U.S Government port, and neighboring a Grand Casino, the "Lighthouse Tank" is a very stout CROM design. This 250,000-gallon water storage tank was designed and constructed to withstand Category 5 Hurricane winds and wave action of 15 feet. The structural, pile-supported, floor is designed to prevent uplift and/or overturning during major Hurricane events. The LED light atop the tank makes this tank a fully functional lighthouse. The flared base of the tank is constructed of reinforced shotcrete, as is the frame around the painted nautical flags- which spell out GULFPORT.
Due to the importance of Critical Infrastructure, CROM developed blast-proof designs and construction techniques to keep water storage infrastructure functional during blast, tornado, and seismic activity.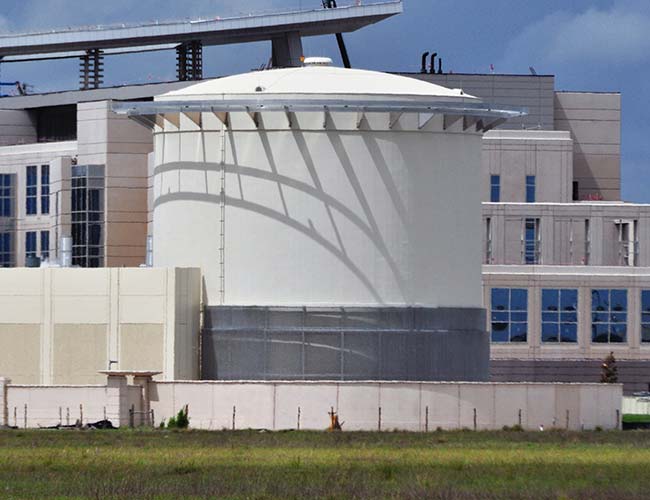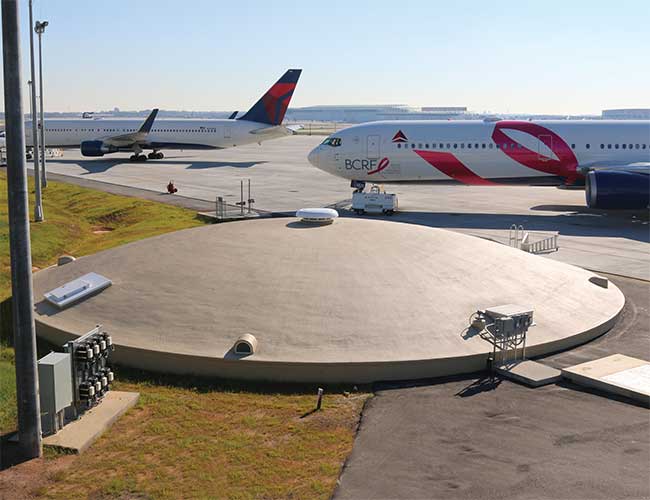 Spent deicing fluid storage
A trend in transportation, especially airports, is establishing well-designed centralized deicing facilities that help process excess glycol in a more sustainable manner. The pre-treatment of spent deicing fluid is important as to not upset the WWTF where the fluid is discharged to. 
MODIFIED EGG-SHAPED DIGESTERS​
A small diameter, high sidewall, steepy sloped floors, and cone-shaped domes are challenges met by CROM Modified Egg-shaped Digesters.  This type of digester minimizes dead zones at the floor/wall and roof/wall intersections, reducing sludge build-up and the resulting down-time for cleaning and maintenance. The construction of these digesters has proven to be much more economical than traditional egg-shaped digesters.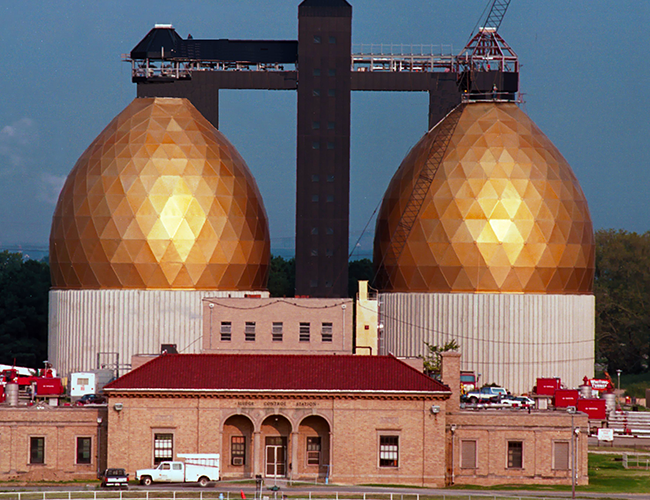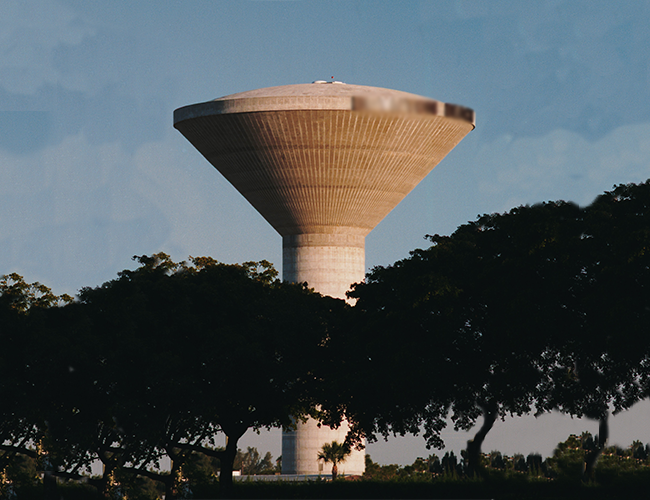 CROM has designed and built elevated tanks.  The "martini glass" design includes a cone-shaped liquid containment structure which is post tensioned and cast by custom fabricated formwork.  This enhances the durability of the tank and adds aesthetic qualities to potable water storage.